NASA Kentucky EPSCoR Program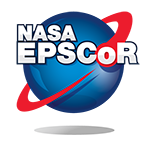 About NASA Kentucky EPSCoR
Kentucky's NASA EPSCoR Program provides funding and support for NASA-related research projects within the state. Any Kentucky institution of higher learning is eligible to apply.
Current Funding Opportunities:
RFP-19-003: NASA KY EPSCoR Research Faculty NASA Travel Opportunity (pdf) OPEN
Recent Opportunities:
RFP-20-003: NASA KY EPSCoR RA 2020-2021 Request for Pre-Proposals (pdf) CLOSED
RFP-20-002: NASA KY EPSCoR RID (pdf) CLOSED
RFP-19-005: NASA KY EPSCoR ISS Opportunity (pdf) CLOSED
RFP-19-006: NASA KY EPSCoR R3 Opportunity (pdf) CLOSED

---
NASA Kentucky EPSCoR Program
The NASA KY EPSCoR (Established Program to Stimulate Competitive Research) programs strengthen research capability in the state in areas of importance to NASA and Kentucky by promoting development of research infrastructure, improving capabilities to gain support outside of EPSCoR, and developing partnerships with NASA.
Proposal Resources:
2020 NASA Technology Areas
2021 NASA Research Areas of Interest (pdf)
NASA Proposers Guidebook
NASA KY FAQ – updated 12/7/20
NASA Kentucky EPSCoR Programs support faculty research development with the following programs:
RA – Research Area
R3 – Rapid Response Research
ISS – ISS Flight Opportunities
RIDG – Research Infrastructure Development
WCS – Workshop/Conference/Seminar
FT – Research Faculty Travel Awards
Eligibility for EPSCoR Programs [RIDG, WCS, FT]:
Proposals will be accepted from institutions of higher education in Kentucky. Eligibility is not limited to NASA Kentucky Space Grant Consortium Affiliate Institutions. US Citizenship is not required. Reporting on current and prior awards must be up to date to be eligible for funding.
Reporting Requirements:
NASA KY will provide Principal Investigators (PIs) with a reporting template for each award. PIs are required to report research productivity and students supported via: 1) Progress reports during the award period, 2) Final Report within 30 days of the end of the award, and 3) Post-award annual update 1 year after project completion. Reporting must be current in order for NASA KY to meet NASA and state annual report cycles. Project reports should be submitted to nasa@uky.edu.
NASA EPSCoR Research Area (RA) Award Program
In addition to the programs above, NASA Kentucky solicits pre-proposals annually and competitively selects one for development into a full proposal to submit to the national NASA EPSCoR RA RFP.
RFP-20-003: NASA KY EPSCoR RA 2020-2021 Request for Pre-Proposals (pdf) CLOSED
The NASA Office of STEM Engagement, in cooperation with NASA Mission Directorates and ten Centers, solicits proposals for the NASA Established Program to Stimulate Competitive Research (EPSCoR) Research Area (RA) Award. Each funded NASA EPSCoR RA proposal is expected to establish research activities that will make significant contributions to the strategic research and technology development priorities of one or more of the Mission Directorates and contribute to the overall research infrastructure, science and technology capabilities, higher education, and economic development of the jurisdiction (Kentucky).
NASA Kentucky Space Grant Consortium and EPSCoR Programs
Dr. Alexandre Martin, Director
University of Kentucky College of Engineering
112 Robotics Bldg (RMB)
Lexington, KY 40506-0108
Phone: 859-218-NASA (218-6272)
E-mail: nasa@uky.edu
Director Emeritus:
Dr. Suzanne W. Smith
Associate Director:
Jacob Owen   859-323-4542
Accounts Manager:
Angela Back   859-323-4543
Modeling of High-Speed Transitional and Turbulent Flows over Ablative Surfaces
Dr. Christoph Brehm, Dr. Alexandre Martin, Dr. Sean Bailey, Dr. Jens Hannemann
Coordinated Position and Attitude Control for Formations of Small Satellites
Dr. T. Michael Seigler, Dr. Jesse Hoagg
Influence of Gravity on Electrokinetic and Electrochemical Colloidal Self-Assembly for Future Materials
Dr. Stuart Williams, Dr. Gerold Willing, Dr. Hemali Rathnayake

Improving Heat Shields for Atmospheric Entry: Numerical and Experimental Investigations for Modeling Ablative Thermal Protection System Surface Degradation Effects on Near-Wall Flow
Dr. Alexandre Martin, Dr. Sean Bailey, Dr. Michael Winter, Dr. Chi Shen

A Paradigm-Shifting Therapy for Mitigating Cellular and Tissue Damage in Humans Exposed to Radiation
Dr. Patricia Soucy and Dr. Robert Keynton

Shape Memory Alloys for High Temperature and Surface Morphing Applications in Aerospace Industry
Dr. Haluk Karaca and Dr. Y.T. Cheng

The CubeLab Standard for Improved Access to the International Space Station for Scientific Payloads
Dr. James Lumpp
Versatile Biosensing Platform for Monitoring Bone Markers for Space Medicine
Dr. David Puleo
Efficacy of Countermeasures to Cardiovascular
Deconditioning in Men and Women During
Simulated Moon and Mars Explorations
Ms. Joyce Evans